08.09.2017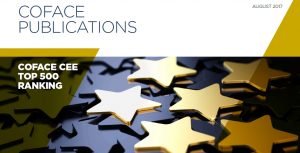 Fildas Trading, company specializing in distribution of pharmaceutical products, appeared for the first time in the Top 500 largest companies in Central and eastern Europe, a study carried out by the consultancy and economic analysis company Coface, which was recently published. 
Fildas Trading entered in the top for the year 2016, ranking directly on position 355, the best out of the 8 newly entered Romanian companies. As per the Coface data, the company recorded a turnover of 533 million Euros in 2016, an increase of 44,4% compared to the previous year, a profit of 20,7 million Euros, more than 49,3% compared to 2015, and a total of 773 employees, more than 8,6% than the previous year.
In this ranking, Romania appears with 65 companies, compared to 63 from the previous year, and holds the 4th place within the region. As a comparison, Poland, the 1st place holder, has 168 companies included in the top, whilst Hungary and the Czech Republic, the countries ranking second and third place, have 75, and 71 companies respectively.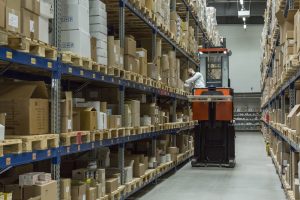 Out of the 65 Romanian companies included in the Coface Top 500, only 7 are entrepreneurial companies, and Fildas Trading is the fifth among them, as per the ranking order.
According to the Coface study data, the turnover accumulated by the companies in our country included in the top reached the level of 57,9 billion Euros, whilst the net profit rose to 2,5 billion Euros. Also, there are 241.000 employees working in the 65 Romanian companies.
SEE HERE THE FULL COFACE TOP 500
The first Romanian company included in the top carried out by Coface is Automobile Dacia, which holds the fourteenth spot, with a turnover of 4,5 billion Euros, and the following spots are occupied by OMV Petrom Marketing (rank in top 500) and OMV Petrom (rank 31).
The largest company in Central and Eastern Europe based on turnover is the Polish oil group PKN Orlen (18 billion Euros in 2016), followed by the Czech company Skoda (with a turnover of 12,8 billion Euros last year) and MOL from Hungary, with 11,4 billion Euros.
Read more on Bursa.ro