05.04.2017
"The distribution company Fildas Trading, founded by Anca Vlad, entered the top three players in the market of drugs distribution, after last year has recorded a turnover of 539 million EUR, with almost 45% more than in 2015, according to the calculations of Ziarul Financiar.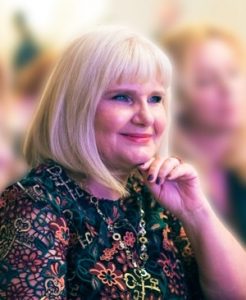 "The investments in human resources came first, almost 100 people being employed for the development of the distribution and logistics activity. Now we have reached a total of 860 employees. A lot of attention was also paid to the development in the IT field, and the upgrade of the used ERP (Enterprise Resource Planning- e.n.) systems was completed. The logistics spaces were enlarged and reorganized in Pitesti and Bucharest and the fleet of heavy trucks was replaced and expanded", said Anca Vlad.
Also, last year Fildas added another 1 000 pharmacies in the list of clients supplied with drugs, increasing both the range of cosmetics and supplements, as well as the pharmaceutical portfolio. Currently, Fildas distributes 11 000 different products.
"With an approved budget of 10 million EUR, a logistics center will be built in Iasi and the substantial expansion of the logistics capacity in Bucharest and Cluj shall be achieved. The capacity of the offices held by Fildas in Bucharest shall also be increased", said Anca Vlad.
One of the challenges identified by Anca Vlad on the market where she operates is to supply the Fildas customers with all the required goods, the founder of the company showing that there are over 250 drug shortages, especially in the diseases of diabetes, oncology and transplant. "We advocate for the total transparency of exports and to have the main focus on the needs of the health system in Romania", said Vlad that characterized the distribution market as a "dynamic and highly competitive" one.
After the first four players in the profile market announced their financial results from last year, Fildas climbs one position and ranks third among the largest distributors, passing in front of Farmexim. It is the biggest increase in turnover from last year in relation with the other players who held the top positions in 2015, according to the data announced so far.
Fildas Trading operates on the local distribution market for more than two decades after, in 1991, Anca Vlad founded the company. In 1999, the entrepreneur decided to establish Catena, who became the leader of the pharmaceutical retailer in Romania.
The two companies in the pharma sector have been doing business together for over 1.1 billion EUR, according to the calculations of Ziarul Financiar based on the results announced by companies. Catena registered a turnover of 572 million EUR last year, reaching a total of 620 pharmacies nationwide, up with 40%."
(taken over from www.zf.ro)