28.02.2023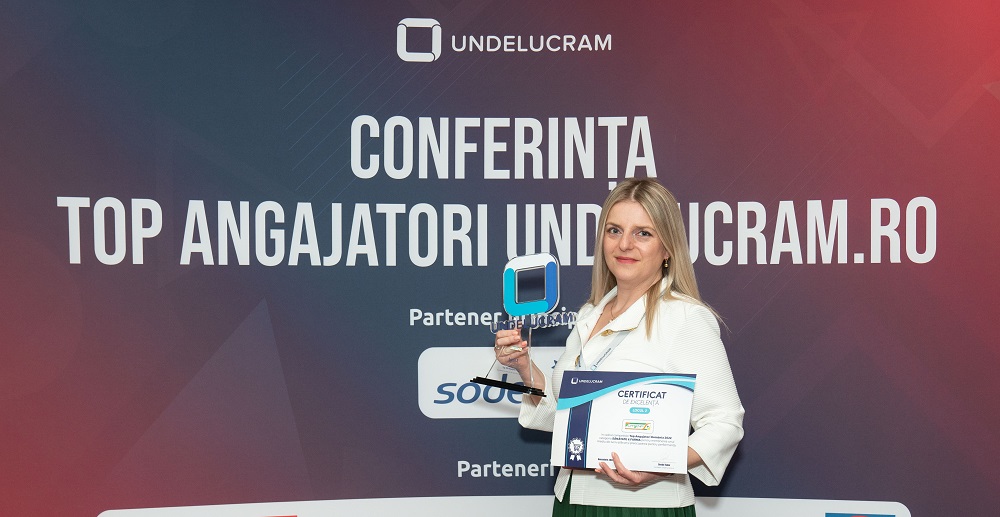 Catena is the first pharmaceutical chain included in TOP 100 Employers in Romania, made by Undelucram.ro, a new proof that the largest pharmacy chain is also the best employer in Romania in the pharmaceutical field.
Catena received the excellence award in Top Employers Romania 2022 competition for "maintaining a pleasant working environment and a concern for performance", as stated by the organizers and the creators of the top.
The award was given to Mrs. Diana Dragomir, Catena Human Resources Director: "I am very pleased to be here today. I want to thank everyone who has provided reviews on the Undelucram.Ro platform. This gives us the responsibility to further improve the working environment within our company. Also, I want to thank all my colleagues to whom this award is owed. I am proud of everyone and we are proud to be a 100% Romanian company", said Diana Dragomir at the award ceremony.
"The top we make reflects what has happened over the course of a year in the labor market, but also provides data on labor market trends," Costin Tudor, the CEO of Undelucram.ro, said.
Catena is the leading pharmaceutical retailer in Romania, with over 900 pharmacies throughout the country and over 6.500 employees.